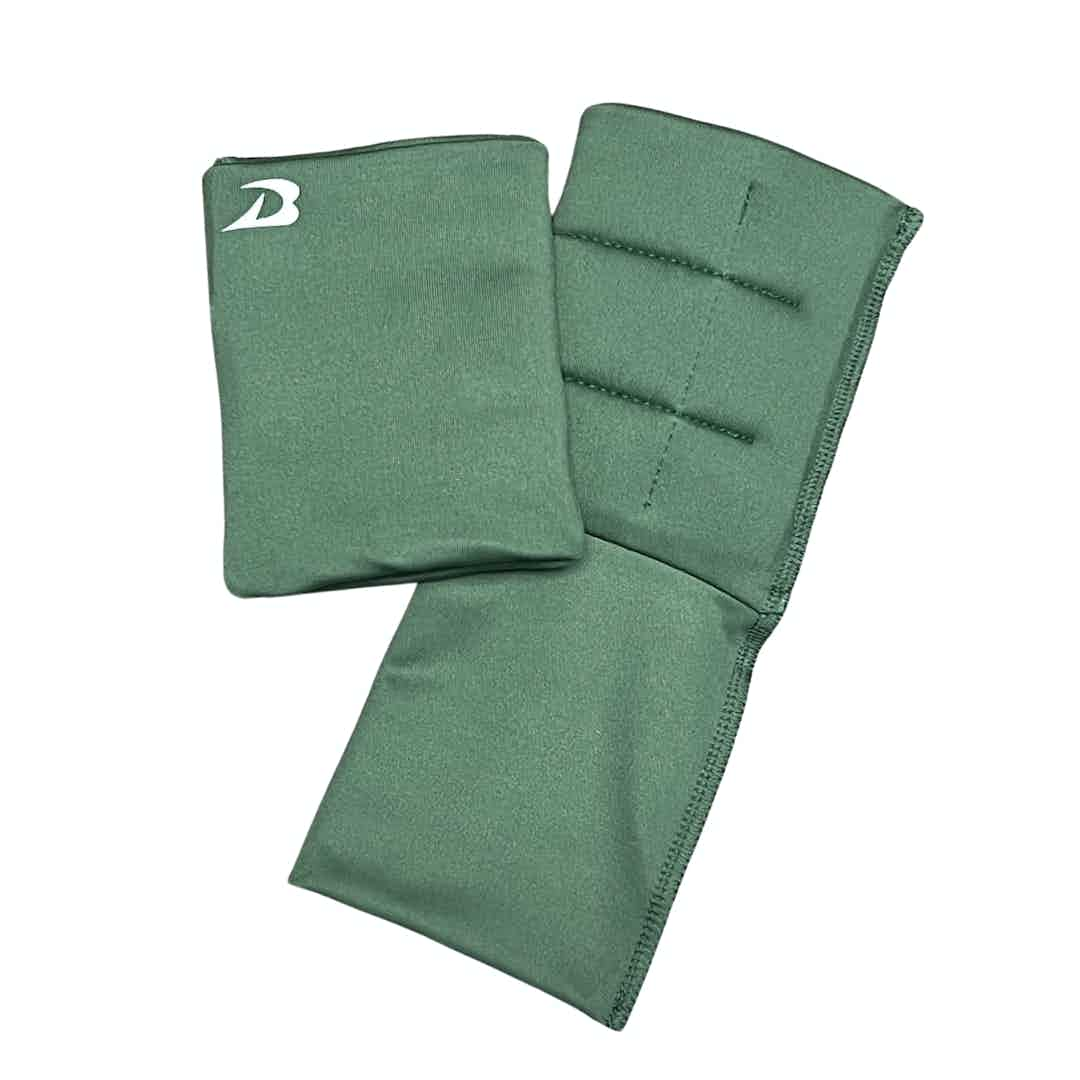 Sage Green Wristbands- FIG compliant
Regular price
$24.99
Sale price
$19.99
Save $5.00
/
Size chart
 Based upon previous sales, these are the most common sizes chosen for gymnasts who fit these measurements.  This chart is meant as a basic guide to help you choose the best size for you.  
We strongly recommend determining the most comfortable size for your gymnast BEFORE CUSTOMIZING. 
(Customized wristbands can only be returned for a $15 refund.)
WHY?  Most gymnasts can "fit" into multiple sizes, but personal preference plays a large part in determining their most comfortable size.
HOW SHOULD I USE THIS SIZING GUIDE? 


(scroll down for guide)
1. Measure your gymnasts' WRIST & PALM with a soft measuring tape.
Don't have a soft measuring tape? 
Wrap a piece of ribbon, string, or even a strip of paper around the wrist.  Mark the measurement and use a ruler to measure the distance.
2.

 

Find the size their wrist and palm measurements fall under on the Sizing Guide. 

(below)
(If the full guide is not showing, turning your phone sideways can help.)

IF THEY FALL UNDER THE SAME SIZE: (even if they are at the top and bottom of that size)
We recommend the size on the guide!


THEY FALL UNDER DIFFERENT SIZES:
We recommend the size that is larger of the two.
CLICK HERE FOR TIPS ON GETTING DRYbands ON/OFF MORE EASILY! 
HINT:
If you purchase a size that feels too large or too small, even after measuring and using the sizing guide, please visit our return portal to get a FREE return label!  We will happily help you find the most comfortable size!
 DRYbands Size

Measurement #1: PALM

Measurement #2: WRIST

Age 

X-Small

6.25 in - 7.0 in

(16 cm - 18 cm)

4.25 in - 4.75 in

(10.5 cm - 12 cm)

6-7

Small

7.0 in - 7.5 in

(18 cm - 19 cm)

4.75 in - 5.25 in

( 12 cm - 13cm)

8-9

Medium

7.5 in - 8.5 in

(19 cm - 20 cm)

5.25 in -6.25 in

(13 cm - 16 cm)

10-11

Large

8.5 in - 9 in

(20 cm - 22 cm)

6.25 in - 6.75 in

(16 cm - 17.25 cm)

12-13

X-Large

9 in- 9.5 in

(22 cm - 24 cm)

6.75 in - 7.5 in

(17.25 cm - 19 cm)

14+

XX-Large

9.5 in + in

(24 cm - 26 cm)

7.25 in +

(19 cm +)

14+
Because gymnasts of the same age have varying wrist sizes, please rely on age for sizing only if measuring is not possible.
Refreshing, grounded, and intelligent.
This super comfortable PAIR of DRYbands wristbands in Sage Green have an added antimicrobial treatment to discourage bacteria growth. 
-Features a FIG compliant logo for International competitions.
-Eliminates or greatly reduces rips, blisters and abrasion on the wrist.  
-Lower half flips up over velcro or buckles of grips for safety, comfort and a streamlined, elegant look.
Patent: US 11,540,570 B1 
HOW LONG BEFORE MY ORDER SHIPS?
Most orders (without custom items) placed before 10am PST are filled same or next day.

CUSTOM ITEMS: Please allow up to 1 week before shipping on customized products.
 NOTE: Customized wristbands are eligible for a maximum refund of $15.

INTERNATIONAL:
We ship EVERYWHERE...but for faster, cheaper shipping, CLICK HERE to find a distributor near you.

SHIPPING ESTIMATES are provided by respective carriers and are

not guaranteed

. Shipping refunds will only be given if we ship with the wrong service.